In just his first season as head coach of the University of Kentucky men's basketball team, John Calipari did something that one of his predecessors Joe Beasman Hall did only once: win thirty or more games in a single season. Calipari set the bar high in his inaugural season at Kentucky in a variety of ways, but none of his accomplishments have seemed more important (to him) than getting five young men drafted in the first round of the 2010 NBA Draft. After being interviewed the night of the NBA Draft, Calipari said that it was "the biggest day in the history of Kentucky's program."
Thud.
That is the sound of Lee Todd and Mitch Barnhart, the university president and athletics director respectively, falling on top of one another. To say they disagreed with Cal's claims may be an understatement, mainly because things have not always been rosy for the trio and because there has been plenty of on the court success to recall for the Kentucky program.
If Calipari made one thing abundantly clear during his first year in Lexington it was this: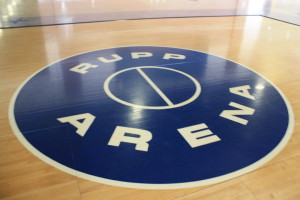 he is going to go after top-level talent and he will push top-level talent to leave early. This recipe has yet to be proven successful to a standard that Kentucky basketball fans appreciate. In Calipari's mind the formula is developing, as John Wall, DeMarcus Cousins, Patrick Patterson, Eric Bledsoe and Daniel Orton were all selected in the opening round of the 2010 NBA Draft. Not only does the draft success enhance Calipari's notoriety in getting young men professionally ready, it also opens up the door for bringing in large recruiting classes.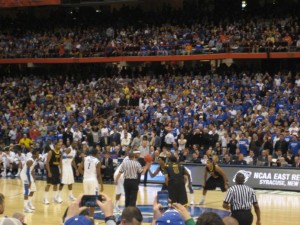 This strategy has some fans worried though. Last year's team was great, no one can dispute that, but it was the overwhelming inexperience that caught the eye of most. The West Virginia team that knocked Kentucky out of last year's NCAA Regional in Syracuse did not start a single freshman and boasted three upperclassmen; Kentucky started three freshmen. This gave serious indication that high levels of talent do not trump experience, especially in March.
Kentucky fans and Calipari might be at unspoken odds about the transition to the new brand of Kentucky basketball, but no changes seem to be imminent. If Kentucky were to land all of its current commitments for the 2011 season it would make the 3rd consecutive top ranked recruited class. Kentucky fans can only hope to maintain some experienced players to avoid the same disaster made in Syracuse, New York last March: an elite eight exit.