If you have been paying attention to the hip hop industry within the last couple of years their is a name that you simply can't ignore, Jermaine Lamarr Cole (J. Cole).  J. Cole has stomped onto the scene with mixtapes, features on albums, and his 2011 debut album "Cole World: Sideline Story." However it wasn't an easy process for the German born American rapper who simply lived by the slogan "A dollar and a dream."While it may appear that the 26 year old rapper just appeared on the scene, Cole has strategically been building his career since his first taste of the industry at age 14. By 15 Cole had a notebook full of lyrics and was ready to prove himself to the world but had no beats to kick start his career. Thanks to Cole's mother belief in her sons dreams she purchased him a 808 beat machine so that he could produce his own beats. By 17 Cole had a collection of beats and was ready to show them off. Cole stomped down to Jay Z's office to hand him a beat that sampled Idris Muhammad in hopes that Jay Z would use it for an upcoming track. After waiting for 3 hours for Jay Z to leave his office the rapper finally appeared from his office but brushed off the up and coming rapper. Despite being brushed off by one of his favorite rappers Cole continued to write and produce and one morning his dreams started to become a reality.
Cole received a text from an associate of Jay Z asking Jermaine to call back. Cole did the obvious and called back and the associate insisted that they must meet with them as soon as possible. The rest is history, signing with Jay Z's as his first artist on Roc Nation.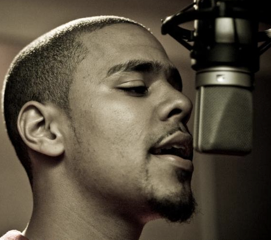 While Cole didn't release albums after their meeting he continued to progress in the industry appearing on tracks with artists such as Wale, Jay Z (Blueprint 3),  Talib Kweli and Hi-Tek's, and B.O.B. Cole also came out with 3 mixtapes of his own. Most notably The Warm Up which made the rap community have to stop and listen to the mixtape start to finish and was an Internet sensation within the industry.
2010 was a big year for J. Cole was selected as one of Beyond Race Magazine's "50 Great Breakthrough Artists," as he ranked 49, which lead to  the cover story of the publication's #11 issue. However the most impressive news he received in 2010 was being part of XXL Magazines Freshmen class.
It was clear that Cole stock was on the rise and he was finally ready to release his much anticipated album Cole World: Sideline Story.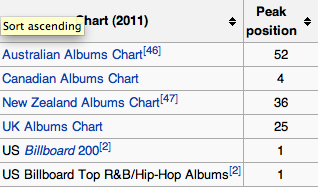 Cole World: Sideline Story was released on September 27, 2011 under Roc Nation and was distributed through Sony Music. The album deals with real life issues that he has dealt with in his own life such as following your dreams (Cole Word), abortion (Lost Ones), doubters (Sideline Story), and even explains the day that he was signed to Roc Nation saying
"I'm driving and as soon as I get the text we all in the car we like…we out of here, we going crazy as fuck, super excited, 10 seconds later all I see in the back is blue lights right behind me, undercover car of all things…..how bout the moment I knew I got the deal a cop got right behind me…I handled it the best way you could ever go to jail..I went to jail knowing…I am in there spending the night in jail realizing these guys have no idea I'm signing to Jay Z, it was easiest night anyone could ever do."
The album is top notch from start to finish. The more you listen the more you like each track. What makes J. Cole different from many of his competitors is his ability to tell stories through his music. Not to mention that Cole produced 12 of the 16 tracks which is a feat in itself. The album features artists such as Trey Songz, Jay Z, and Missy Elliot but anyone that listens can say that this album was all Cole. In the albums first week of it's release the album sold 218,000 units in the first week (amazing for a debut album). Not impressed by that? The album debuted at number one on the US Billboard200 charts and by December 2, was a certified gold album. After the release of his album he immediately went on a US national tour in which he was the headliner and also opening up for fellow Roc Nation artists Rihanna and Jay Z.
While time will tell if J. Cole will  keep it up their is one thing that is for sure. Cole has the lyrical ability to write songs that are not materialistic, he is a great story teller, and his ability to produce some of the hottest beats in the industry makes me wish I could buy stock on the 26 year old.
No article or review will ever give this album justice. Download it, find it streaming somewhere on the web, ask a friend to borrow their copy, and take a listen for yourself.  If not, you are missing out on one of the best albums of the year….if not THE best!